TOM SPEAKS

West USA Realty
22 Years Experience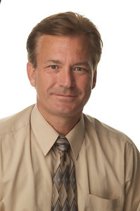 602-418-8045
BUY or SELL in: Chandler, Gilbert, Mesa, Queen Creek, Phoenix, Tempe,
San Tan Valley, Scottsdale, Fountain Hills, Ahwatukee, Maricopa, and Sun Lakes
Why Choose Tom Speaks as Your Realtor?
Experience: Realtor since 2001

Always Available: Tom works 7 days per week.

Communication: Tom is tenacious about keeping his clients informed and he always answers his phone.

No BS approach: Always upfront and straightforward; never tries to rush you or sell you something.

Responsibility: Tom personally takes responsibility for everything-NO EXCUSES! He works with you and never hands you off to some other agent or some assistant in the office.

Trust: Tom appreciates the trust you put in him and takes that very seriously, always working hard and doing whatever he can for his clients.
Search for Homes Like a Realtor
We get information directly from the multiple listing service (mls) so our search is the most accurate available.
We show ALL listings from ALL agents, not just our own listings.
Information is updated daily.
Other searches, like Zillow or Trulia, are often inaccurate and have outdated information.
You can save your search, create a FREE account, and check your search anytime.
Add properties to your favorites and request additional information with one click.
Home Search options for your convenience:
You can use the search box at the top of the page to do a simple Quick Search.
Or you can use these search options below, just click on the words:
Have any questions? Please call Tom Speaks 602-418-8045.
Why use me for your real estate services and home buying and selling? Please watch this very short video, Thanks.
When Looking For Houses For Sale These Are Some Things To Look Out For.
Should I Try To Sell My House As A For Sale By Owner?
Is It Possible To Find Houses For Sale Near Me?
How To Sell Your House Fast.
How To Sell Your House For More.